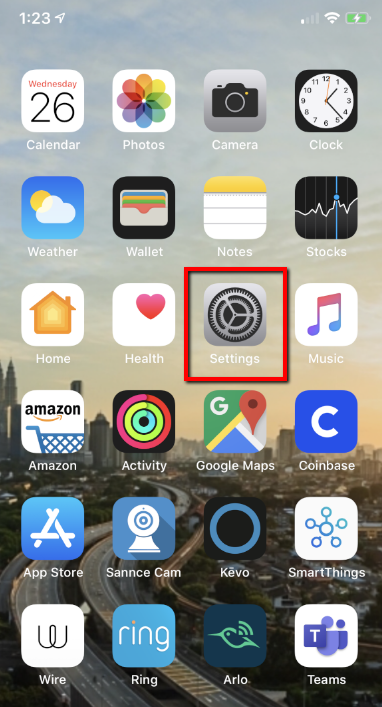 Select Passwords & Accounts.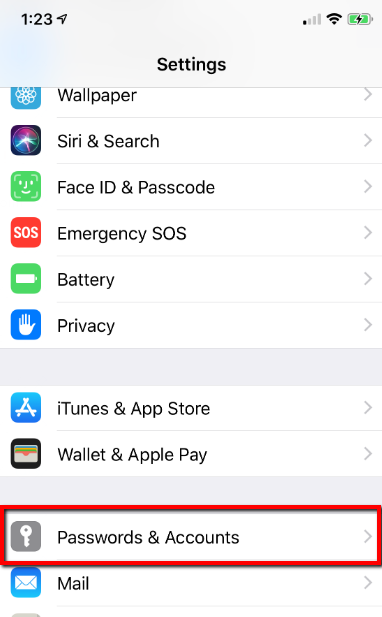 Select Add Account.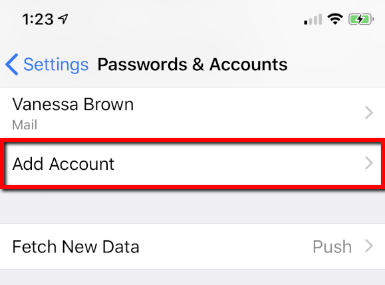 Select Other.

Select Add Mail Account.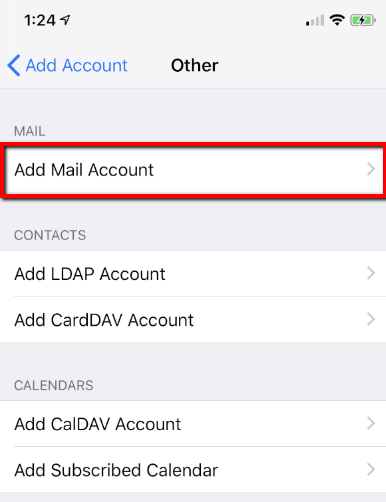 Enter your account credentials.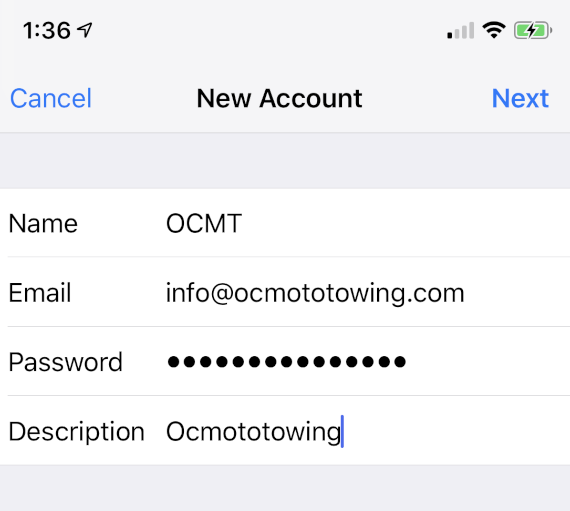 Enter IMAP or POP information found in your Webmail portal > Preferences > POP/IMAP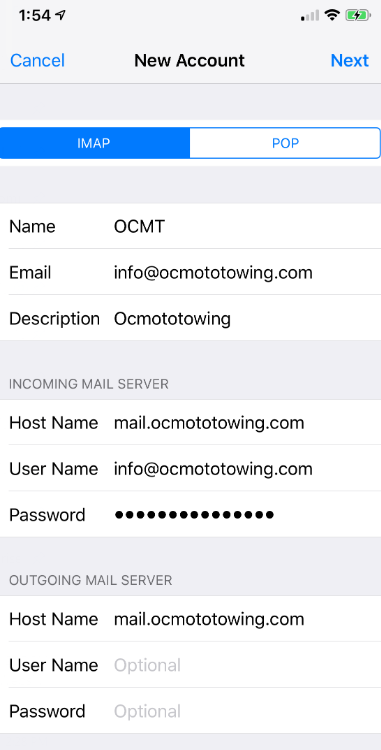 If you are asked to connect without an SSL, select Yes.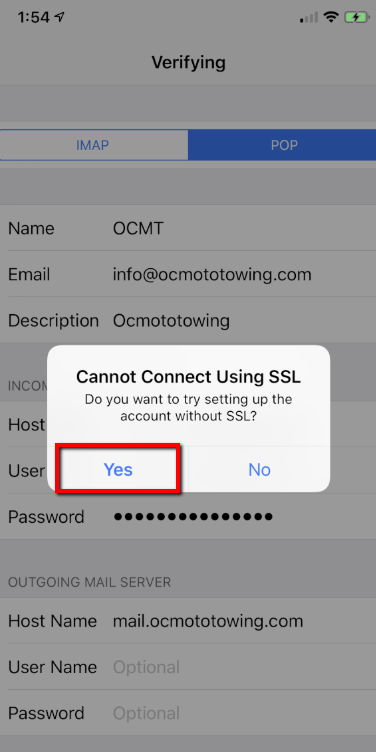 The device will connect to the mail servers and display a checkmark next to each field to verify the connection.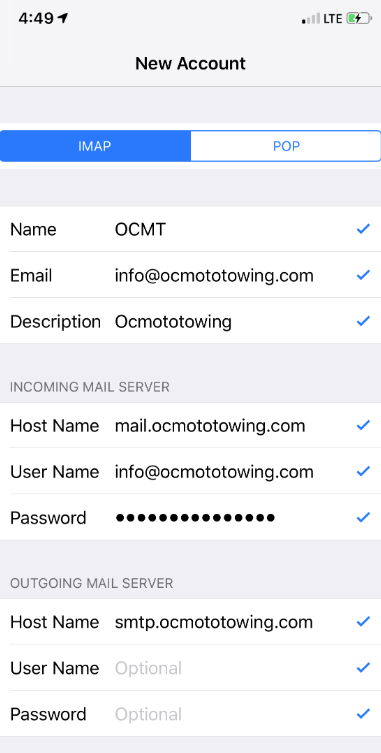 If you see a Cannot Verify Server Identity pop-up, select Continue.

You will be asked to connect mail and/or notes. After you make your selection, select Save.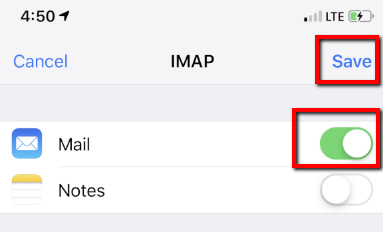 Navigate to your home screen and select the mail app.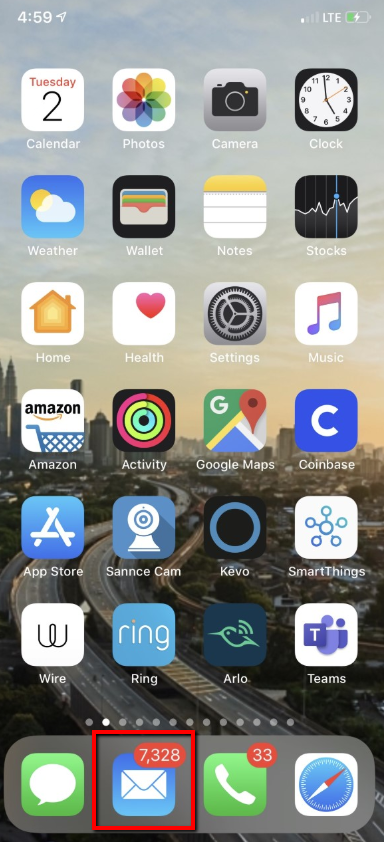 Select the inbox to view your email.